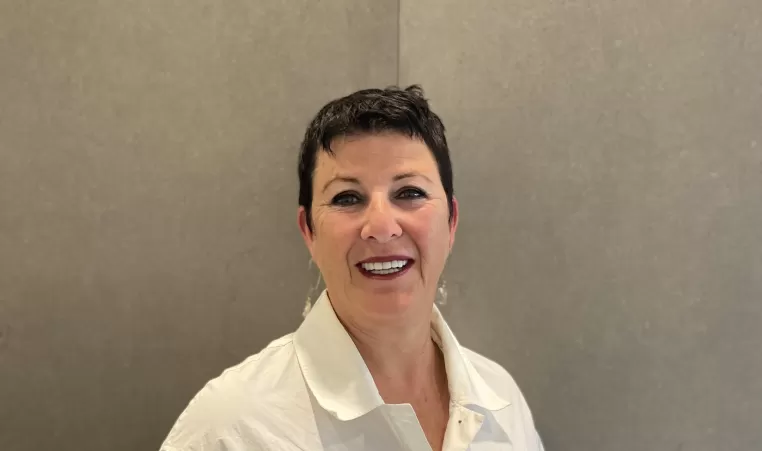 Meet Sylvie Roy, member and donor to YMCA Calgary. Sylvie chooses the Y for its sense of community and charitable impact. Read on to learn more about her Y journey.
Originally from Montreal, Sylvie moved to Calgary in June 2016. Shortly after arriving in her new city, she discovered the Remington YMCA in Quarry Park, and loved the social aspect the facility offered. Sylvie explained how the YMCA helped her get through a vertigo attack that affected her balance. By going to the gym regularly and spending 1 on 1 time with a trainer at the Remington YMCA, she was able to overcome the hurdle and has been a member ever since.

"The YMCA is social, it's physical, and for me specifically it gives me a purpose with many benefits."

Sylvie chose to donate to the Y after first learning that it was a charity during the JOY campaign in her first year in Calgary. Being able to help children and families really spoke to her, and this is her way to pay it forward and make an impact. The fact that 100% of her donations go towards the people that need it most is very important to her.

"The YMCA is a safe place where you can form friendships and relationships. It is a place for people that have nowhere else to go. It gives you a sense of belonging, when you enter the YMCA, we are all the same, it is a community. Rassembler (bring people together)."

Sylvie believes in helping people and loves that the YMCA is community focused. With opportunities to both donate and volunteer, the YMCA is comprised of people who choose to give back. You may not know the person or family your gift supports, but it made an impact on their life, and will positively impact yours, too.

YMCA Calgary exists so everyone has an opportunity to belong. With help from generous individuals like Sylvie Roy, we can continue to support a healthier, more active community. As a trusted charity, YMCA Calgary helps create spaces and communities that are welcoming and inspiring.
If you would like to donate to the Y, please visit www.ymcacalgary.org/ways-give.